Welcome to Northeast Ohio Auctions
Online Estate Sale Auctions
Please Register to Bid :)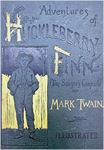 Jewelry (1920s Art Deco Platinum, Diamond and Emerald Tennis Bracelet - Certified and Appraised, 1690s Richard Baker Pocket Watch - for parts only), RARE Books (The Adventures of Huckleberry Finn - First Edition, John Steinbeck First Editions, Charles Dickens, Robert Frost, A Vindication on the Rights of Woman (1794), Van Dine Murder Case Books, Beatrix Potter, Theodre Dreiser (SIGNED) - A Gallery of Women, Plus LOTS More Signed, Antique and Rare Books), FINE Art (Natasha Turovsky, James Christensen, Bev Doolittle, Frank Howell, Hiroshi Tagami, Clyde Osmer DeLand, Gerard Lilly, Antique Maps and More)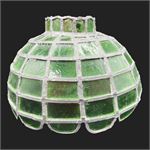 The items in this auction are from an eclectic mix of items consigned to us. There's Everything from Argentinian drinking straws to Yugioh Trading Cards. Truly something for everyone. The Auction Includes: Thorens Music Box with Metal Discs, Huge Jim Beam Decanter Collection, Lithographs, Hand Coloured Antique Engravings, Needlepoints, Lots of Different Ceramics and Stoneware, Lead Stained Glass Lamp Shade, Americana, Vintage, Military Air Force Uniforms, Lots of Collectible Toys, Trading Cards (237 Yugioh Card Collection, Naruto Trading Cards, Peanuts), Sterling Silver (Mini Salt Shakers, Gravy Sauce Bowl), Musical Stands (Brass and Wood Musical Notes), Wedgewood, Lenox, Xbox 360, Nintendo GameBoy and LOTS More!
Beautiful Furniture (Maitland Smith Leather-bound Book Coffee Table, Antique Louis XV Style Chair, Johnson Furniture Demilune Half Round Console Table, Madison Park Arm Chairs, Early 19th Century Asian Nesting Tables, Moosehead Dressers, Nichols & Stone Rocking Chair & More) Gold & Silver (14k Gold Garnet Ring, 14k Gold Diamond & Sapphire Ring, 18k Gold Orange Spinel Ring, 14k Gold Pearl Necklace, 24k Gold Nugget Necklace, Antique Sterling Silver Flatware Set (119 Pieces), Other Antique Sterling Silver Pieces, Michelsen Christmas Sterling Spoons, Antique Edward Todd Fountain Pen), Artwork (Natasha Turovsky, Stephen Csoka, Plus Lots More Original Art), Antique Books (Large Lots, Complete Works of William Shakespeare, Black Stallion, Tom Sawyer, Huckleberry Finn, Grimm's Fairy Tales, The Works of Edgar Allen Poe, Treasure Island), Everything Else (Antique Bronze Buddha Statue, Ephraim Pottery Vase, Hummels, Kentucky Derby Glasses, Royal Doulton, Vinyl Records, Haviland China and MORE)
Outdoors (1984 John Deere 430 Tractor, Suzuki Dirt Bikes (parts only), Suzuki Four Wheeler (parts only), Motorcycle Helmets, Tractor and Mower Attachments, Rototiller, Chipper Shredder, Utility Carts, Kerosene Heater, Golf Clubs), Tools (Grinding Wheel, Engine Lifts (2 Ton and 3 Ton), Lots of Tool Chests, Power Tools, Machinist Cabinets, 20 Ton Shop Press, Craftsman Drill Press, Several Air Compressors of All Sizes, Generac 7500 Watt Generator, Floor Jacks, Welding Machine, Welding Masks, Snapper 60 Volt Tools, Work Tables, Saw Horses, Chainsaws, Pneumatic Tools, Plus LOTS MORE), Everything Else (Pachislo Slot Machine, Arcade Cast Iron Tractor, Nomura Marvellous Car, Antique Cider Press, White Mountain Ice Cream Maker, Clocks, 1949 Cleveland Indians Champions Sketch Book, Watches and Jewelry, Furniture, Swung and Slag Vase, Marbles, Electronics, Mid-Century Glasses and Kitchenware and MORE
Antiques & Primitives (John Deere Pedal Tractor, Radio Flyer Fire Engine, Admiral Dewey Artillery Shell Oil Lamp, Wood Planers, Antique Wooden Bowling Set, Cast Iron School Bell), Vintage Items (1960s Walt Disney Cutouts, Dietz Lanterns, Oil Paintings, 5 Gallon Crock, Box Lots), Furniture (Mahogany Sideboard and Brandt Mahogany Dining Table, Cedar Blanket Chest, Lighted Display Case), Collectibles (RARE ERTL Truck Line, Lots of John Deere Tractors, International, Cast Iron Pieces), Books & Ephemera, Vintage Household Items, Some Electronics, Jewelry (Including 18k Gold Pink Ruby Ring), Holiday Blow Molds, Oil Lamps, Quilts and Crochet Blankets, Tools, Barn, Toro Tractors, Tractor Accessories and More!
Antique Items (1880s Goat Cart, Jenny Manning School Bell, Copper Boiler, Antique Swing, Antique Trunks, Antique Lawn Jockey), Collectibles (Elvis, Vinyl Records, Pittsburg Steelers), Several Lots of Fantasy Books and Others, Several Furniture Pieces (Heywood Wakefield, Oak Dining Table, Mid-Century), LOTS of NEW in Box Items (Sheet Sets, Pillows, Rugs, Heaters, Milwuakee, Craftsmen, Gas Grill, Fire Pit, Mailboxes, Garden Cart, Small Appliances, LOTS of Lawn and Garden, LOTS of NEW and LIKE NEW Winter and Sports Jackets, Plus Much More!
Coins and Currency (1884 Morgan Silver Dollars, 1896 Morgan Silver Dollars, 1920s Peace Dollars, 1942 Walking Liberty, $2 Bills), Fine Jewelry (Several Gold, Amethyst, Diamond and Sterling Jewelry Pieces) , John Deere Collectibles (ERTL, Die-Cast, Toys, Gas Pump Replica and More), Several Uranium Glass Pieces, Fenton, Fostoria, Antique Northwood Carnival Glass and Other Hand Blown and Carnival Glass Pieces, Vintage Large Christmas Blow Molds, Midgetoy Trains, Cast Iron Toys, Cast Iron Cannon, 1930s Disney Tins (Including RARE Disney Pail), Antique Books, Books on Tractors, WW2 Officer's Cap, Northeast Ohio Antique Engine Club Plaques and Pins, Cuckoo Clock, Buffalo Horn Carving Set, Zylco Cutlery Knife Set, Plus MUCH MORE.
Lots of Fenton Glass Birds (many colors and styles), Viking Birds, Kent Helm, Joe St. Clair, Boyd, Leo Ward, Willow Creek and More, Antique (c. 1895) Sherwin Williams Cast Metal Advertising Piece, 1970s-80s Garfield Toy Collectibles, Other Toy & Collectibles, Collectible Bears, Vintage & Useful Electronics, Pyrex, Corning Ware, Stained Glass Pieces, Sewing Machines and More!
LOTS of Collectibles (Cleveland Indians 1950s Pin, Cleveland Browns, Pittsburgh Steelers, 1980s and 1970s Toys & More), LOTS of NEW in Box Items (Electronics, Small Appliances and Everyday Useful Items), Antique Oak Rocking Chairs, Nichols and Stone Windsor Bench, Bassett Furniture Mid-Century Buffet and Sideboard, Two Bedroom Sets of Furniture, Vinyl 45 RPM Records (Assorted Lots, SUN Records, The Rolling Stones), Sheet Music (Old and Newer), Vintage Dolls, Lots of Ceramics and Decoratives, Original Paintings and Artwork, PLUS Much More!
1870s Antique Glider Rocker, LOTS of Original Artwork, Prints, Signage and Wall Decorations, Antique and Interesting Furniture Pieces, LOTS of Unopened and NEW Items, Kitchen and Housewares, Art Supplies, Electronics, Wind Chimes, 1943 Little Red Riding Hood Figurine, Lenox, Lash La Rue Autograph, Stained Glass, Ceramics and LOTS of Variety