Welcome to Northeast Ohio Auctions
Online Estate and Liquidation Items
Please Register to Bid :)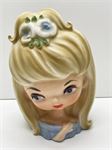 A small, but great estate in Fairport Harbor. Several Furniture Pieces, W. German Cuckoo Clock, NEXT Bicycle, Pfaltgraff, Vernonware, Plus a HUGE Head Vase Collection - Parma, Lefton, Napco, Inarco, Whales, Thames, and Much More!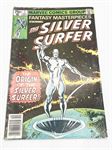 1969 Thor Comic, 1972 Fantastic Four, 1978 Avengers, 1979 #1 Silver Surfer, 1982 #1 Silver Surfer, Lots of #1 Comics, Complete Sets, BULK Lots. Most comics are from the 1980s. Titles including X-Men, Spiderman, The Avengers, The West Coast Avengers, Silver Surfer, Fantastic Four, Daredevil, The Infinity Wars, The Infinity Gauntlet, Mighty Thor, Marvel Secret Wars, G.I. Joe, Deadpool, Civil War, What-If Comics, Wolverine and More!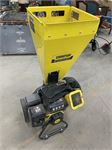 Lots of Outdoor Power Equipment (Craftsmen Snowblower, Champion Chipper Shredder, Ryobi Tools, Chainsaws, Edgers and More), Power Tools (Table Saw, Drills, Nailers and More), Appliances (Dehumidifiers, Heaters, 3.1 cu ft Refrigerator), Electronics (Samsung 40" LED Smart TV, NES Classic Edition, JVC DLP Projector, ION Pathfinder Bluetooth Speaker System) and Much More in this Quality Moving Sale.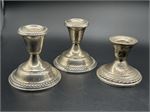 You will find a large selection of quality sterling silver, furniture from makers like Kling, Colonial and Young America plus a fun selection of train items from Plasticville and Lionel. In addition, there are some nice decorative items and collectibles; Van Briggle Pottery, Rookwood, Parker Pens and a few variety lots.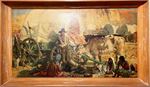 1970s A Brandt Ranch Oak Furniture, Pennsylvania House Knotty Pine Dining Room Furniture, RARE Antique Carnival Mallet Hammer, John Young Hunter Oil on Board, Curtis Jere Metal Wall Art, Antique Clocks, Antique Butter Churn, Brass Lanterns, Stained Glass and Slag Glass Lamps, and Lots More!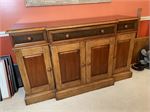 Klaussner Dick Idol Sideboard, King Bed and Frame, Nice Dresser w/ Mirror, Artwork and Lots of Decoratives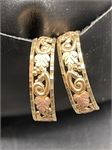 This auction contains a great assortment of early Milk and Brewery Bottles, Estate Jewelry with some Sterling and Gold, Belt Buckles from the 1970s, interesting photos and a unique assortment of hard to find collectibles. Great assortment for the collector and reseller.
The items from this auction are from the same estate as the sewing auction (same pickup date and time). Lots of Great Furniture Pieces, Area Rugs, Quality Lighting, Tools, Decoratives, Steuben Glass, Black Forest Grandmother Clock, Leather Couch, Cast Metal Bell, Artwork, Lladro, and Much More!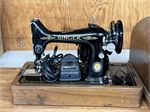 The sewing machines, parts and accessories in this auction were the contents of a sewing machine repair business. Most machines were refurbished and set for storage. They have been sitting for several years, but most should be operable after oil is added.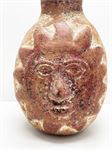 Randahl Sterling Silver Pitcher and Other Sterling Silver Pieces, M.A. Hadley Stoneware, Fiestaware, Lots of Mercury Glass Lots, Lots of Handblown Glass Pieces, Borallo Pinheiro, Vintage Snow Globes, Lots of Terra Cotta and Pottery, and More!