Welcome to Northeast Ohio Auctions
Online Estate and Liquidation Items
Please Register to Bid :)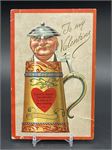 Many lots of silver coins, Sterling Silver items including jewelry, Viking Glass Mushroom, cute and fun Valentine's Day Cards and Postcards, plus a nice assortment of collectible items. A small auction that packs some good punch.
Bidding Open
Accepting Final Bids
Bidding Closed
Starts Closing In:
Closing
Ended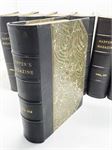 The books in these auctions are from a true collector and lover of books. There are many titles and many older books (1800s, late 1700s). Several First Edition or First Printing, with some signed books as well. If you have questions about the condition or require further information on a lot, please ask.
Bidding Open
Accepting Final Bids
Bidding Closed
Starts Closing In:
Closing
Ended