Welcome to Northeast Ohio Auctions
Online Estate Sale Auctions
Please Register to Bid :)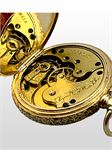 Several Stained Glass Panels, Lamps and Decoratives, Royal Doulton Figurines and Toby Mugs, Elgin 14k Gold Antique Pocket Watch, Waltham Sterling Silver Antique Pocket Watch, Fire Department Collectibles, Art Glass, Fenton, Fostoria, Porcelain Bell Collection, Lots of Ceramics and Pottery, Nice Furniture Pieces (Antique and Vintage), LOTS of Decoratives and LOTS more!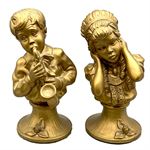 Furniture (Art Deco, Sam Moore, Western Germany Grandfather Clock, Mid-Century Pieces, French Provincial Bedroom Sets (x2), Maple, Ken Coffey Furniture & More), Lighting (Stained Glass Hanging Light, Several Mid-Century Table Lamps), Everything Else (Artwork, Noritake, Nonni's Ceramics, Pyrex, Napcoware, Lots of Decoratives, Wall Mirrors, Vinyl Records and More!)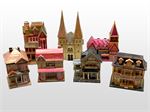 We are clearing out our estate sale retail space to make room and fill it up again! Everything MUST go! Several Fenton Pieces (Swung Vases, Hobnail, Carnival Glass), Vintage Local Silk Screens, Lots of Large Decorative Glass and Art Glass Lots, Lots of Decorative Animals - Large Lots, Antique Ice Box, Wood Tea Cart, Japanese Reverse Painting on Glass, Xbox Mini Fridge, Pigeon Forge Pottery, LARGE Vintage Teapot Lots, Straw Container Houses, LARGE Decorative Animal Lots and SO much more :)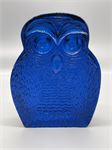 Lots of Vintage, Antique and Collectible Items (Uranium Glass, Fenton, Viking, Painesville Milk Glass Bottles, Art & Needlepoints, Stoneware, Lots of Art Glass and MCM Pottery, Napco, 1957 Silver Certificates, Lucite & Paperweights, Apple TV, Corning Ware, Pokemon, and Fine Jewelry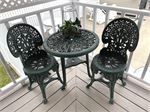 This auction is PART 2 of 2 for a moving sale. LOTS of Tools, Outdoor Patio Furniture, Outdoor Tools, Furniture, Appliances and More! Something for everyone and definitely something to help with that project around the house or yard!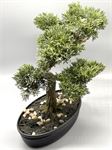 This auction is PART 1 of 2 for a moving sale. The next sale will be Thursday (3/24-3/31). Pickup for both auctions will be held on Saturday, April 2, 10:00am - 1:00pm. This auction includes Bar Signage, Melted Glass Bottles, Stained Glass, Art Glass, Wood Duck Decoys, Artwork, Decoratives, Household Items, Lladro, Longaberger, Historic License Plates, Vinyl Records, Exercise Equipment, MCM Style Furniture and Items, SEVERAL Ceramic Christmas Tree Displays, Crochet Blankets, Golf Clubs, Games and LOTS More!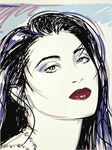 Several Dennis Mukai Serigraph Signed Prints (two artist proofs), Lots of Dollhouse Miniature Lots and Doll Collection, Antiques (Vanity Desk, Childs Fire Extinguisher, Singer Featherweight Sewing Machine, Gong Bell Fire Alarm Lamp Post and More), Collectibles (Lenox Woodland Wildlife Plates, Royal Doulton, Uranium Glass, Stained Glass, Air Jordan Sneakers, Beer Patch Collection, Souvenir Thimble Collection and More)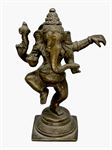 Several Lots of Antique Knobs, Hinges and Pulls, Lots of cast Metal Pieces, Geauga County Map, 1850 Chardon Map, LOTS of Decoratives, LOTS of Collectibles, LOTS of Porcelain and Ceramic, Trading Cards, Coins and Currency, Art Glass, Fenton, Brownware, Jugs, Rustic Decoratives, Elephant Decoratives, Interesting Furniture Pieces, Plus LOTS more!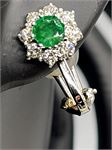 100 Beautiful and Exquisite Jewelry Lots (Rings, Earrings, Bangles, Bracelets, Pendants, 5 Gram Gold Bar, Pins, Bracelets, Necklaces, Diamonds, Gold, Opals, Sapphires, Emeralds, Topaz, Amethyst)
A lot of variety in this consignment auction including (antique tintypes, antique hand painted wood pail, Robert Laessig, Audobon, art prints, interesting brass and metal pieces, TYCO Train Cars and Train Accessories, Dinky Toys, Several Book Lots, Quilting Books, Lots of Pottery, Delft, Vintage Decorative Glass, Fenton, Clothing, Ball Caps, SIGNED Dick Goddard Bobble Head, Jewelry, Sterling Silver, Vintage Electronics, New Household Items and LOTS More!)