If you are inquiring about Shipping or Transporting to our Warehouse for an Alternative Pickup, please ALWAYS email shipping@neoauctions.com.
Phone calls and text messages about this will likely receive a delayed response.
We are trying to keep these requests in one area, to increase our efficiency in responding to everyone in an appropriate amount of time.
We receive every communication that is sent to us.
We will process all requests within 5-7 days. More immediate requests will be responded to sooner.
Thank you for your cooperation.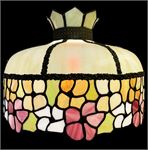 Gold (14k Necklaces, 14k Bracelets, 14k Opal Necklace, 14k Aquamarine Ring), Silver (Sterling Heirloom Silverware Pieces, Sterling Purple Agate Earrings), Vintage Electronics (SEALED 1988 Microsoft Excel, Other Sealed Vintage Software, Revere 8mm Projector, Several 1980s Computer Lots, Betamax Players), More! (Harley Gear and Accessories, Wurlitzer Baby Grand Piano, Shirley Temple Scrapbook, Antique and Vintage Furniture, Barrister Bookcases, Several Book Lots, 1950s-1970s Hot Rod Magazines, Lead Glass Panels, Stained Glass Lighting, 1960s Barbies, Plus Lots More! :)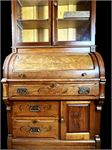 Fine Furniture (Ethan Allen Dining Room Furniture, Kling Maple Bedroom Furniture, Stanley Furniture, Antique Secretary, Mid-century Modern, Oak and Mahogany Pieces and More), Jewelry (Limited Edition 14K Gold Franklin Mint Ring, Citizens Ladies Watch, Benrus Watch, Sterling Silver and More), Cameras (Voigtlander 50mm Camera, Minox Spy Camera, Polaroid and More), Clocks (Howard Miller Grandfather Clock, Howard Miller Wall Clock, Schlatz 400 Anniversary Clock and More), Collectibles and Everything Else (Several Disney Lots, Vintage Toys, Pyrex, Several Book Lots, Tools, Kenmore Freezer, Original Artwork, Nicely Framed Prints, Lots of Decoratives, Harley Davidson and Spyder Apparel, Vera Bradley, Hummel, Handmade and Carved Wood Items, LOTS of Decoratives, LOTS of Housewares, NEW Vacuums, NEW Tools, Outdoor Patio Furniture, Gardening Items, Everyday Items and LOTS More in this Estate Auction)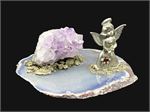 Several lots of memorabilia from Little League (1960s - 1980s), Geodes and Rocks, Vintage Electronics, Tiffany & Co Bracelet, Bar Signage, Rolling Beer Cooler, Tools (Compressors, Table Saw, Nail Gun, Auger and More), My Life in the Service WWII Soldier Journal, 1940s Replogle 12" Globe, Crescent, Pyrex, Collectibles, Housewares and More!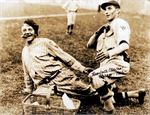 LARGE SPORTS CARD COLLECTION (being sold in large box lots) - (NFL, NBA and MLB), Atari 5200 Games and Accessories, Large Toy Car Lots, Carved Wood Hand Made Pieces, Lodge Cast Iron, Artwork (Limited Edition Lithographs, Needlepoints, Nice Frames), Several Large Books Lots, Pottery, Ceramics, Porcelain, Vintage Purses, Scarves and Ties, Collectible MLB Helmets, Coins and Currency, Hand Blown and Original Art Glass, Lots of Decoratives, Household Items, Vintage and Newer. Great variety in this auction.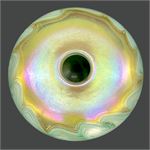 Pottery and Art Glass (Lots of Original Pottery Pieces - Most are Signed, Murano Glass, Waterford Crystal, Heritage Crystal, Uranium Glass, Signed Hand Blown Glass Pieces, Steuben Glass Decanter, Orrefors), Collectibles and Jewelry (Goebel Hummel, Cleveland Sports Items, Coins and Currency, Swarovski Crystal and Stelring Necklace, Seiko, Watches), Everything Else (Pyrex, Wedgewood, Hudson's Baypoint Wool Blankets, Weighted Blankets, Pokemon Cards and Figures, Dragonball Z Cards and Figures), Plus Lots More in this Consignment Auction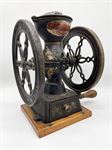 Antiques (Landers, Frary & Clark Cast Iron Coffee Mill, American Family Scale, Cast Iron Scales, Hanging Scale, Antique Carron Cauldron, Copper Kettles and Cast Iron Pieces, Majolica Leaf Plates, Boston Rocking Chair, Wood Butter Churn and Caddy Tables, Hand Painted Paper Mache Italian Nativity Set), Furniture (Primitive Pieces, Mid-Century Modern Furniture and Lighting, Dining Room, Marble Top Surfaces, Dixie, Double Drop Leaf Tables), Miniatures (Lots of Doll Houses and Doll House Miniatures), MORE (Frigidaire Upright Freezer, Vintage Gumball Machines, Lots of Country Decoratives, Original Artwork, Original Needlepoints, Goebel, Homco, Napco, Christmas, Indiana Glass, Christmas, Tools, Outdoor Lawn & Garden, Cast Iron Water Well Pump and More)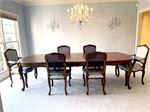 Fine Furniture (John Widdicomb Dining Table & Chairs, Mid-Century Pieces, Hitchcock Dining Room Chairs, Watertown Table Slide Table, Hickory Louis XV Chair), Antiques (Three 19th Century Trade Card Scrapbooks, One 19th Century Sketch Book, Stereoscope with HUGE LOT of Cards, Superior Peanut Butter Pail Advertising Tin), Primitives (Pyrography Boxes, Butter Molds, Utensils, Bowls), Everything Else (Vintage German Wood Picture Block Puzzles, Lots of Silverplate, Lots of Decorative Wood Pieces, Lalique Crystal, Fenton, Webb, Imperial, Waterford, Hemingray Insulators, Books, Artwork, Quilts, Crochet, Vintage Christmas Items, Lots of Clay and Pottery, Lots of Porcelain, Epicure Floor Speakers, KLH Receiver, Sony CD Changer, Tools, Sporting Goods, Outdoors and More!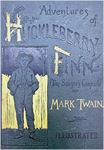 Jewelry (1920s Art Deco Platinum, Diamond and Emerald Tennis Bracelet - Certified and Appraised, 1690s Richard Baker Pocket Watch - for parts only), RARE Books (The Adventures of Huckleberry Finn - First Edition, John Steinbeck First Editions, Charles Dickens, Robert Frost, A Vindication on the Rights of Woman (1794), Van Dine Murder Case Books, Beatrix Potter, Theodre Dreiser (SIGNED) - A Gallery of Women, Plus LOTS More Signed, Antique and Rare Books), FINE Art (Natasha Turovsky, James Christensen, Bev Doolittle, Frank Howell, Hiroshi Tagami, Clyde Osmer DeLand, Gerard Lilly, Antique Maps and More)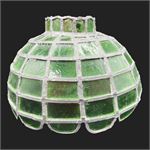 The items in this auction are from an eclectic mix of items consigned to us. There's Everything from Argentinian drinking straws to Yugioh Trading Cards. Truly something for everyone. The Auction Includes: Thorens Music Box with Metal Discs, Huge Jim Beam Decanter Collection, Lithographs, Hand Coloured Antique Engravings, Needlepoints, Lots of Different Ceramics and Stoneware, Lead Stained Glass Lamp Shade, Americana, Vintage, Military Air Force Uniforms, Lots of Collectible Toys, Trading Cards (237 Yugioh Card Collection, Naruto Trading Cards, Peanuts), Sterling Silver (Mini Salt Shakers, Gravy Sauce Bowl), Musical Stands (Brass and Wood Musical Notes), Wedgewood, Lenox, Xbox 360, Nintendo GameBoy and LOTS More!
Beautiful Furniture (Maitland Smith Leather-bound Book Coffee Table, Antique Louis XV Style Chair, Johnson Furniture Demilune Half Round Console Table, Madison Park Arm Chairs, Early 19th Century Asian Nesting Tables, Moosehead Dressers, Nichols & Stone Rocking Chair & More) Gold & Silver (14k Gold Garnet Ring, 14k Gold Diamond & Sapphire Ring, 18k Gold Orange Spinel Ring, 14k Gold Pearl Necklace, 24k Gold Nugget Necklace, Antique Sterling Silver Flatware Set (119 Pieces), Other Antique Sterling Silver Pieces, Michelsen Christmas Sterling Spoons, Antique Edward Todd Fountain Pen), Artwork (Natasha Turovsky, Stephen Csoka, Plus Lots More Original Art), Antique Books (Large Lots, Complete Works of William Shakespeare, Black Stallion, Tom Sawyer, Huckleberry Finn, Grimm's Fairy Tales, The Works of Edgar Allen Poe, Treasure Island), Everything Else (Antique Bronze Buddha Statue, Ephraim Pottery Vase, Hummels, Kentucky Derby Glasses, Royal Doulton, Vinyl Records, Haviland China and MORE)