Welcome to Northeast Ohio Auctions
Online Estate and Liquidation Items
Please Register to Bid :)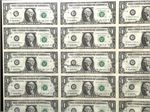 Coins & Currency (SIGNED Uncut Sheet of $1 Bills, 1957 Silver Dollar Bill, 1921 Morgan Dollar, 1922 Peace Dollar, Foreign Currency, Kennedy Halves), Collectibles (NFL & Michael Jordan Trading Cards, HUGE Pinback Collection, Bottle Caps, Stamps and More), Several Sterling Silver Jewelry and Flatware Lots, Artwork (Robert Bateman, Robert Laessig), Lots of Watches, Uranium Glass, Slag Glass, Fenton, Imperial, Decoratives, Kitchen Items and More Variety in this Consignment Auction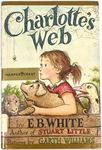 FIRST EDITIONS (Theodore Roosevelt Biography, Charlotte's Web, The Female of Species, Blair's Attic, The Mirror of Magic, Robert Louis Stevenson), SIGNED BOOKS (Robert Louis Stevenson, Born to Trot, All Around Town, Henry Cabot Lodge - The Pilgrims of Plymouth, Carl Sandberg - The American Songbag, Kaleidoscope Quebec - Amy and Thornton Oakley), Other Rare and Antique Books (1909 Harvard Classic 51 Volume Set, America - 12 Volume Set, Black Beauty, Bambi, The Travels of Lemuel Gulliver, Military Career of Napoleon the Great, Dickens, Tolstoi, Life of Voltaire - 1777, Pocahontas - 1841, A Survey of London - 1603, Plus MANY more great books!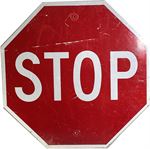 Several Tool Lots (large hand tool lots, electrical supplies, power supplies, industrial ladders and more), Trains (Several HO Scale Trains and Train Accessories), Electronics (Sonos Smart Speakers, Security System Equipment, Wi-Fi Cameras, 2GIG, Netgear, Monster Power), Several Authentic Road Signs, Decoratives, Fossil Watch, Dooney & Burke Purse, Uranium Glass, Lodge and Griswold Cast Iron, Jotul Wood Stove, Kenmore Refrigerator, Dietz, Dazey and More!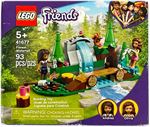 The items in this auction are from liquidation and overstock pulls from Amazon, Walmart and Target. There are toys, games, household items, electronics, clothing, sporting goods, tools and more!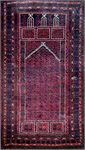 Antiques (Several Antique Furniture Pieces, Hitchcock, Clocks, Molds - Copper and Wood), Lots of Primitive and Carved Wood Pieces, Huge Duck Decoy Collection, Several Authentic Handmade Oriental Rugs, Artwork (Dean Morrissey, William Newport, Originals, Lithograph Limited Edition Prints, Signed Books and Several Quality Book Lots, Ceramics, Stoneware, Crocks, Majolica, Moorcraft, Vintage Designer Silk Ties, Vintage Men's and Women's Clothing, Antique Elgin Pocket Watch, Sterling Silver, Interesting Jewelry Pieces, SEALED Media, Samsung TV and Monitor, Fine Lighting (Stiffel, Hurricane Lamps, Oil Lamps, Rococo) and so much more in Part 2 of this estate auction!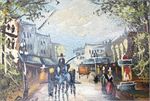 Antiques (Clocks, Framed Samplers, Furniture, Grain Sifter, Bank Depository and More), Furniture (Birds Eye Maple Dressers, American Martinsville, Maddox Chippendale Desk and More), Purses (Coach, Louis Vuitton, Fendi, Prada, Gucci), Watches (Seiko, tag Heuer, Movado, Coach and More), Artwork (Walter Blesh, Barbara Reiger, Lots of Art Originals and Limited Edition Prints), Everything Else (Moorcraft, Royal Doulton Authentic and Reproductions, Designer Silks, Waterford Crystal, Lots of Ceramics, Quilts, Nippon, Wedgewood, Fenton, Lenox, Stebner, Steiff, Early Toys, Golf Clubs, Carved Wood Pieces and Lots More!)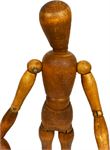 Ladies Omega Watches, Cameos, Medals, Xbox, Playstation, DVDS, Atari, Signed Artwork, MCM Aladdin Teapot, Book Lots, Records (Vinyl 45s and Edison Records), Vintage and Sports Collectible T-Shirts, Nikko Fine China, Westmoreland, Fenton, Pyrex, Griswold, Pokemon and More!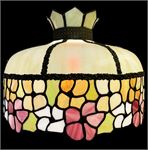 Gold (14k Necklaces, 14k Bracelets, 14k Opal Necklace, 14k Aquamarine Ring), Silver (Sterling Heirloom Silverware Pieces, Sterling Purple Agate Earrings), Vintage Electronics (SEALED 1988 Microsoft Excel, Other Sealed Vintage Software, Revere 8mm Projector, Several 1980s Computer Lots, Betamax Players), More! (Harley Gear and Accessories, Wurlitzer Baby Grand Piano, Shirley Temple Scrapbook, Antique and Vintage Furniture, Barrister Bookcases, Several Book Lots, 1950s-1970s Hot Rod Magazines, Lead Glass Panels, Stained Glass Lighting, 1960s Barbies, Plus Lots More! :)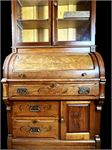 Fine Furniture (Ethan Allen Dining Room Furniture, Kling Maple Bedroom Furniture, Stanley Furniture, Antique Secretary, Mid-century Modern, Oak and Mahogany Pieces and More), Jewelry (Limited Edition 14K Gold Franklin Mint Ring, Citizens Ladies Watch, Benrus Watch, Sterling Silver and More), Cameras (Voigtlander 50mm Camera, Minox Spy Camera, Polaroid and More), Clocks (Howard Miller Grandfather Clock, Howard Miller Wall Clock, Schlatz 400 Anniversary Clock and More), Collectibles and Everything Else (Several Disney Lots, Vintage Toys, Pyrex, Several Book Lots, Tools, Kenmore Freezer, Original Artwork, Nicely Framed Prints, Lots of Decoratives, Harley Davidson and Spyder Apparel, Vera Bradley, Hummel, Handmade and Carved Wood Items, LOTS of Decoratives, LOTS of Housewares, NEW Vacuums, NEW Tools, Outdoor Patio Furniture, Gardening Items, Everyday Items and LOTS More in this Estate Auction)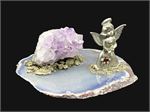 Several lots of memorabilia from Little League (1960s - 1980s), Geodes and Rocks, Vintage Electronics, Tiffany & Co Bracelet, Bar Signage, Rolling Beer Cooler, Tools (Compressors, Table Saw, Nail Gun, Auger and More), My Life in the Service WWII Soldier Journal, 1940s Replogle 12" Globe, Crescent, Pyrex, Collectibles, Housewares and More!