If you are inquiring about Shipping or Transporting to our Warehouse for an Alternative Pickup, please ALWAYS email shipping@neoauctions.com.
Phone calls and text messages about this will likely receive a delayed response.
We are trying to keep these requests in one area, to increase our efficiency in responding to everyone in an appropriate amount of time.
We receive every communication that is sent to us.
We will process all requests within 5-7 days. More immediate requests will be responded to sooner.
Thank you for your cooperation.
A collector's estate including Peaseware, Early Roseville Pottery, Antique Halloween, Ethan Allen, Heywood Wakefield, Antique Books, Original Watercolors and Artwork, Lots of Ceramics and Porcelain, Art Glass, Fenton, Goebel, Lefton, Antique Furniture and Lighting, Vintage Kitchen Items, Advertising, Antique Puzzles and More!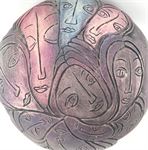 Musical Instruments (1959 Gibson Acoustic Guitar, Getzen Trumpet, Jackson Guldan Acoustic Guitar, Xylophones, Woodstock Chimes, Yamaha Keyboard, Harps and More), High Quality Electronics (Sony 55" LED TV, Stereo Mixers, Peavy Guitar Amp, Stanton Cartridges, Denon Turntable, Cassette Decks and More), Nora Pineda Pottery Piece (Signed), Toys and Games (Lots of Vintage PC Games, DVD Sets, Star Wars, Simpsons, Sports Trading Cards, Pokemon, Breyer Horses (Some in their Boxes), Kaleidoscope Collection), Furniture, Raised Maps, Tiffany Glass, and LOTS More in this FULL Estate Auction.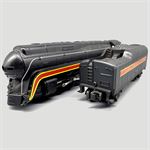 A HUGE Lionel Train Collection (Over 200 Lots of Vintage Lionel Locomotives, Diesels, Cars, Stations, Accessories and More) - AMAZING Collection, Other Treasures (Steuben Glass, Mid-Century Decoratives, Vintage Bicycles, Glass Bottles, Stones and Geodes, Vintage Electronics, Lawn and Garden Items, BB Guns, Sterling Silver, Shelving and More!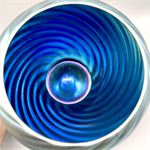 Lots of Glass (Stueben, Murano, Viking, Fenton, Chris Heilman, Robert Eikholt and More), Artwork, BULK Vintage Book Lots, Pottery (MCM, Montana, Fiesta and More), Mackintosh Enamel Trays, Vintage Ray Ban Sunglasses, Stained Glass Suncatchers, 1930s Cleveland Trumpet, Bundy Clarinet, Vintage Electronics, Crafted Wood, Metalware, Games and More!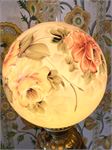 LOTS of Trains (Lionel and Louis Marx Trains - Pre WWII), Several Antique Furniture Pieces, Original Artwork (Thomas Blake Oil Painting, Antique Etchings), Antique Oil Lamps and Lighting, Lots of Antique Decoratives and Collectible Items, Lots of Glassware (Uranium Glass, Murano, Slag Glass - Lots of Antique Pieces), Antique Hardware, Antique Clocks, Metalware, Pottery and LOTS More!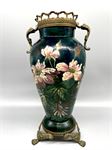 Antique Theodore Lefront Vase, Lots of Antique Copper and Metalware, Lots of Fenton, Viking and Other Art Glass Pieces, Uranium Glass, Vintage and Antique Hardware and Knobs, M. Saravia Carved Wood Native American, Brazilian Butterfly Wing Tray, Lefton, Goebel, Shawnee, Bennington Pottery, Enesco, Iiattalla Birds of Toikka, Westmoreland Hens on Nest (Rare), Japanese Wind-up Toys, Disney Collectibles and LOTS More! This auction is PART 1 of 2 for this estate. There is A LOT more upcoming in PART 2. The pickup for both auctions will be on Saturday, May 7 between 10am - 1pm.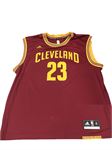 LOTS of Trading Cards (MLB, NFL, NBA, NHL) - Unopened Packs, Complete Sets, Cleveland Browns, Cleveland Indians, Autographed Cards, Signed Baseballs, Sports Jerseys, Bar Signage, BULK Vinyl Record Lots, Vintage Electronics, Sealed DVDs and More!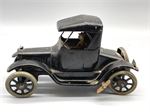 This estate sale auction includes the following: Several Gold and Sterling Silver Jewelry Pieces, Lots of Other Jewelry Pieces, Fireman Collectibles and Decoratives, Bosson's Ceramic Heads (1960s), Coins and Currency, Advertising, Military, Crochet/Linens, Lighting, Vintage Cutco and LOTS More!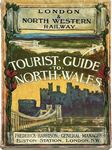 A Great Variety of Antique and Collectible Books with Signed Copies and First Editions.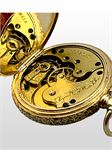 Several Stained Glass Panels, Lamps and Decoratives, Royal Doulton Figurines and Toby Mugs, Elgin 14k Gold Antique Pocket Watch, Waltham Sterling Silver Antique Pocket Watch, Fire Department Collectibles, Art Glass, Fenton, Fostoria, Porcelain Bell Collection, Lots of Ceramics and Pottery, Nice Furniture Pieces (Antique and Vintage), LOTS of Decoratives and LOTS more!